About the internship
As an assistant for our projects, you will support our project managers in the following tasks:
Event production from A to Z: study of clients briefing, venue and suppliers sourcing, working on the PPT presentation, follow up of the online registration program and coordination of the crew.
Destination management: study of the requests, sourcing of accommodation, venues and transportation, activities off of the beaten track, working on the PPT presentation and with the budget.
Administrative tasks: updating of our working tools, help on daily administrative duties, helping out with social media, and light accounting work.
Profile and skills
Are you dynamic, optimistic, creative and above all motivated to work in the Event and Travel industry? Do you have a professional level of English in both oral and writing and proficiency in Microsoft office? Then we are looking for you! If you have had previous experiences in the Event & Travel industry, or have profiency in German or French, that would be a pré, but it is not a necessity. Just some of the skills you need:
creativity
team working
problem solving
communication
research and presentation
ability to work with deadlines
accuracy
Details
Location: Oslo or Copenhagen
Internship duration: 20 weeks and more (if you have a summer internship of less than 20 weeks between July and September, you can also apply).
Working hours: 9.00 am to 5.00 pm (approx.) Ability to work some days from home and flexibility to work during weekends/evenings when needed during event dates.  
Internship start date: whole year.
Non- remunerated internship but compensation when working on site (events) + round trip flight ticket (when starting and ending your internship) and a one-time payment of 1,000 € in the beginning of your stay. You'll also get the opportunity to visit one of the other Ophelix offices during your internship.
Are you interested in working at Ophelix, please send your CV and motivation (in English) + internship dates to internship@ophelixgroup.com 
See our internship testimonials below!
Sanne
"My internship at Ophelix has given me the opportunity to be an employee in the industry instead of an intern. The time they invested in me was truly amazing and has given me a lot. Actually being treated as an employee of  the company in a very pleasant and fun team to work with, has helped me grow professionally. The responsibilities that come with the job helped me to develop skills as planning and communicating. Skills I was not even aware about that there was still so much to develop in. After this meaningful and educational internship, I feel more prepared for what the future holds!"  – Sanne Berende, Breda University of Applied Science, The Netherlands.
Catoo
"I've learned how to work in an international team with international clients and in general how to participate in a working environment. I would recommend applying for an internship at Ophelix to everyone! The atmosphere in the team is so great, and you get a lot of opportunities to grow and develop as a person. I have loved being part of this!" – Catoo Smets, UC Leuven Limburg, Belgium
Auriane
"When I was working at Ophelix as a Project Assistant, I did researches on venues and suppliers, client briefings, PPT presentations, online registrations, and different administrative tasks. I learned how to deal with project management in the world of events, taking the necessary time to meet client's needs, being responsible and anticipate every option with suppliers. I would definitely recommend applying for an internship at Ophelix. There's no better school than working on a real project itself and the team always does its best to meet the market's expectations." – Auriane Grésillon, IAE of Grenoble, France
Rose

"Working at Ophelix I was able to learn and improve on a vast range of skills, whilst being supported by my coworkers. These skills included problem solving, communication and leadership. My confidence grew massively throughout my 6 months, and I found that after a while I was really able to take ownership of my work. It was definetly the first time I really felt independent. I would highly recommend this internship to anyone studying in the events/travel industry, it's a step into the real working world!" – Rose Tholen, Falmouth University, UK
Franziska
"My internship at Ophelix provided me with valuable hands-on experience in the MICE field. I was able to get to know all parts of the job – working on a client request, shaping a proposal, discussing the details and finally arranging the event for the client. It gave me a better idea about what skills and knowledge I should further improve in my studies. During my internship I was able to work independently on different projects and was thereby able to take over responsibility for my own tasks. I also enjoyed being part of an international team, that works together closely in a great working environment." – Franziska Pabel, FH Westküste, Germany.
Léa
"I have made a 6-months internship at Ophelix Sweden in Stockholm and it has been one of the most rewarding professional experiences that I have done! I met great people, learned a lot about working in teams, helping each other, being multi-tasking. I definitely increased my writing and speaking English level thanks to communicating with colleagues, clients and providers. Being on event sites taught me to have an overwiew over the projects you daily work on. I can highly recommand Ophelix as a company where you can grow up profesionnaly and personnaly." » – Léa Berthomé, IAE Chambéry, Université Savoie Mont Blanc, France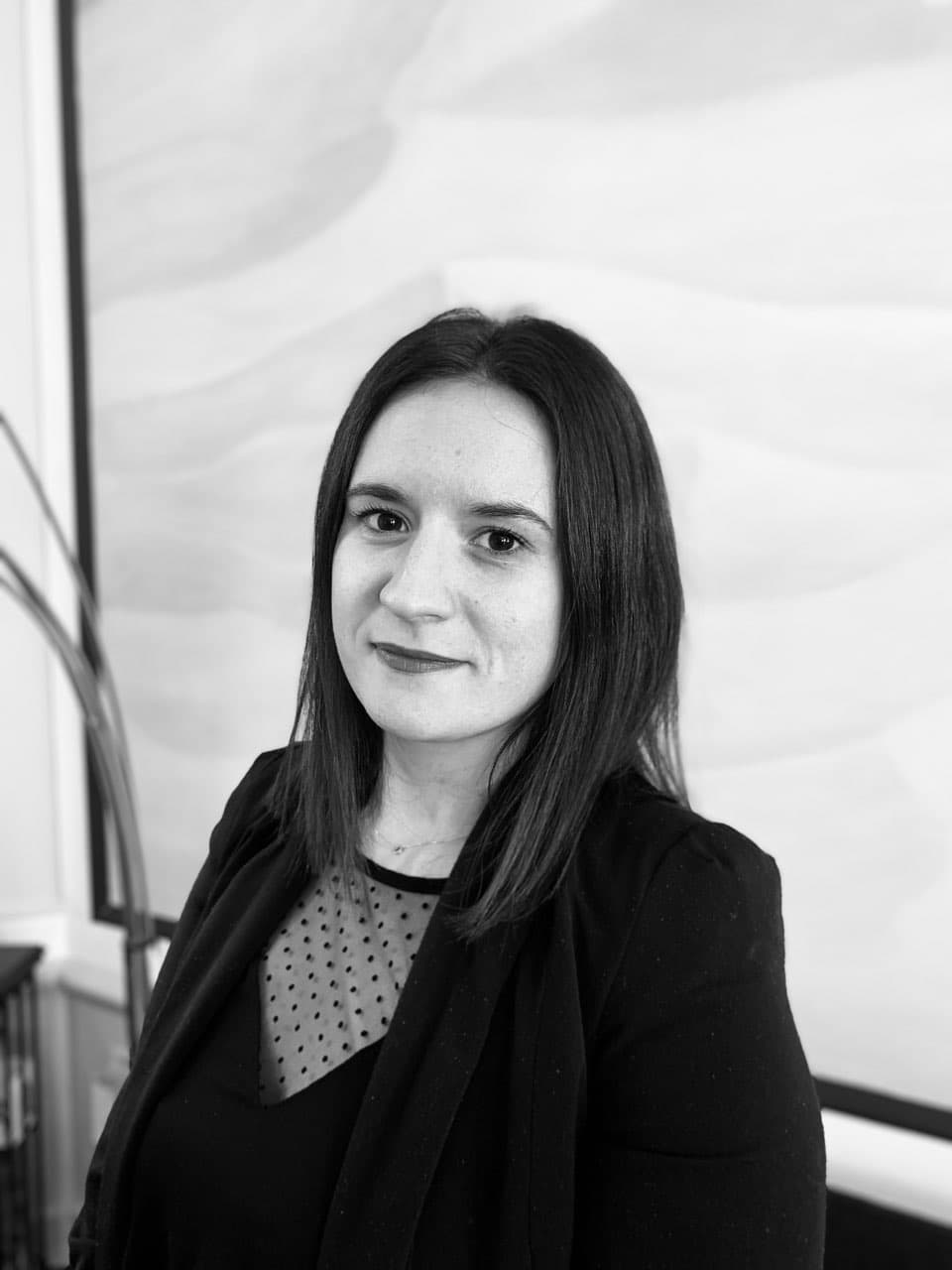 Marijn
"During my internship at Ophelix I learned how to tailor events from A till Z based on the clients' needs and wishes. Moreover, I developed my personal competencies which help me grow as an event manager. Creating events with the help of my colleagues was very memorable and enjoyable. I strongly recommend partaking your internship at Ophelix if you want to have a meaningful and educational first-hand experience in the industry." Marijn Eelman, NHL Stenden University of Applied Science, The Netherlands.
Francesca
"I have worked at Ophelix Scandinavia in Oslo for six months covering the role of Project Assistant. It was a unique experience; working for this company is very constructive for anybody who would like to be in contact with an international environment and get your hands on many different tasks. I have worked with recruitment activities, stakeholders' classification, newsletters design, promotion of virtual events and many other day-to-day activities carried out in an office. During the internship, I have learnt how to be an independent leisure professional and communicate with specialists of the sector. I would encourage anyone interested in the MICE industry to apply for such an experience, it will give you a great chance of growing both personally and professionally." Francesca Tantillo, NHL Stenden University of Applied Sciences.
Anouk
"During my internship at Ophelix, I experienced working in an international team and learned how to work with clients from different countries. As a project assistant, I had to do research about destinations, venues, and hotels. Furthermore, I made presentations for the clients and did some administrative tasks. I also got the opportunity to work one of the events, I assisted with organizing the event. A nice way of seeing the result of your work. I would recommend Ophelix for your internship because everybody in the team is kind and willing to learn you as much as possible." Anouk Kortekaas, Breda University of Applied Science, The Netherlands.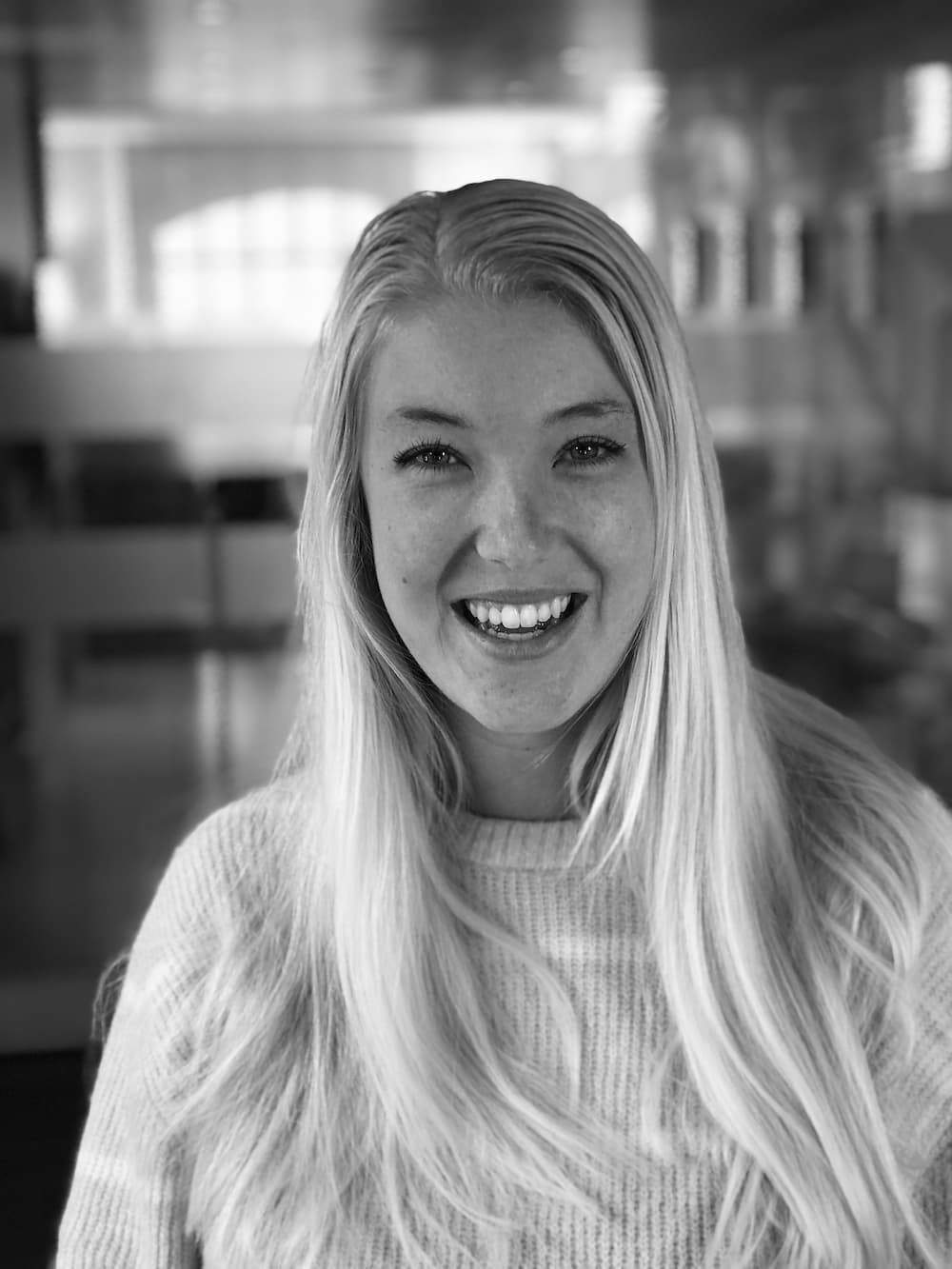 Joni
"During my internship at Ophelix I felt part of the team. The pleasant colleagues, interesting projects and nice city were the perfect mix for my internship abroad. I got a lot of responsibility for some projects and learned a lot during my time in the office. I feel more confident as a young professional, I have grown as a person and I feel ready for my first job." Joni Andries, Karel De Grote University College, Belgium.