Business trips
A successful business trip will inspire the participants and give them more energy, but there is a lot of work behind every successful event. When you're in charge of the planning, you have to explore every little detail to make sure that the logistics and content go smoothly and are entertaining, and at the same time ensure focus on the purpose of the trip. The transportation has to be comfortable, the accommodation should be satisfaying, and the activities should be work related and socially fun, to get maximum benefit from them.
Successful trips
An entertaining and well planned trip help you build relationships, improve your business culture and create better cohesion within your team. A good start would be to decide on an overall theme for the event and clarify the nature of the special occasion. If you're short of ideas, we're happy to share some of ours with you.
Another important factor affecting planning is of course the budget. If you give us details of the finances related to the trip, we can plan it from there. That way you get the most out of your money.
Be sure to choose the time and date well in advance. This ensure that as many people as possible can put it in their diaries. It's also good for us, as it allows us to design the best possible trip for you, before the most attractive or interesting activities are booked up.
In order to get the most out of the trip, we will put together an excellent programme for you, with everything from work related activities to relaxing and entertaining elements.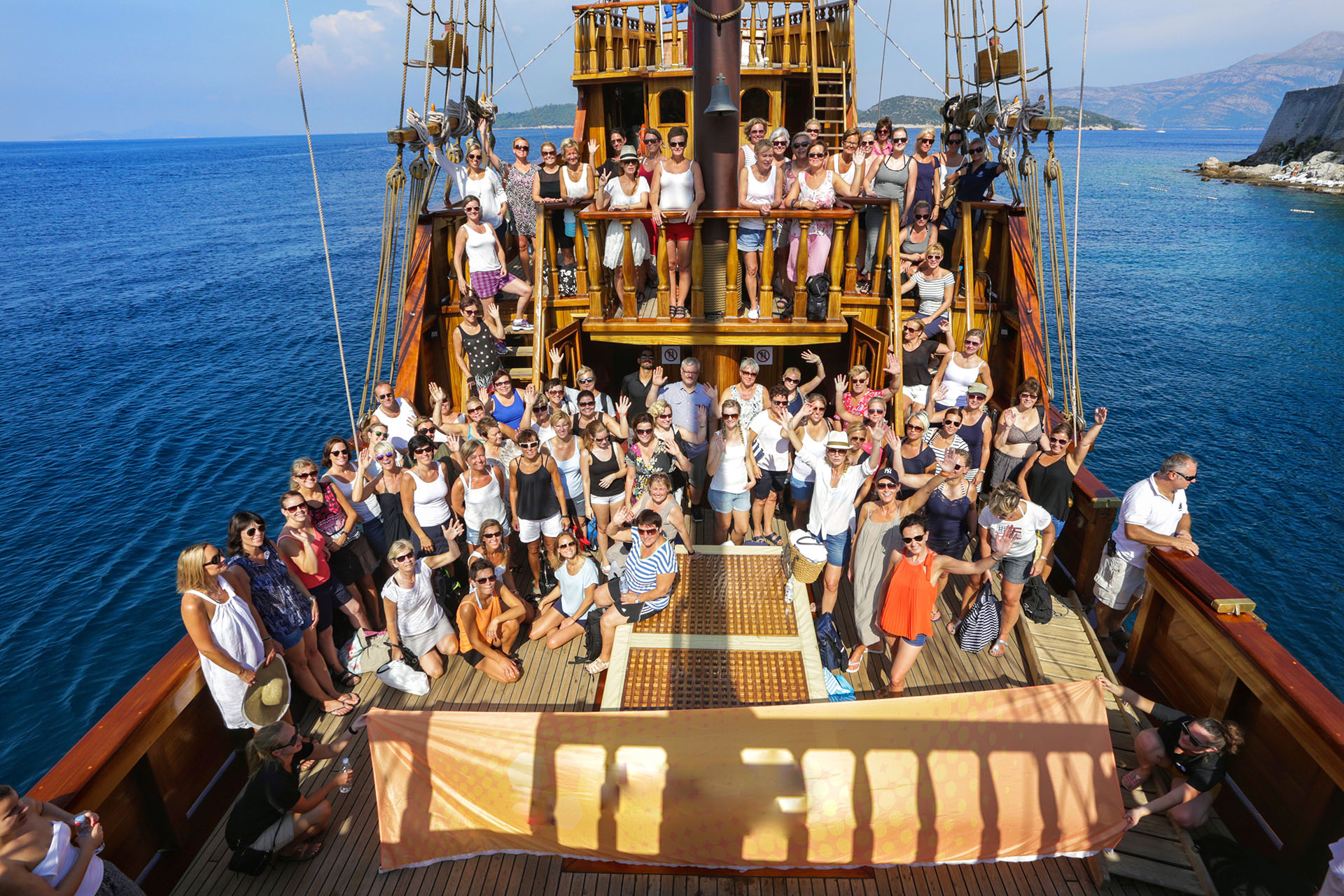 We will help you tailor your trip
A business trip requires careful planning, where every little detail must be considered in order for it to be successful as a whole. Now you can save time without lying awake worrying at night. Let us take the responsibility for bookings, reminders, tickets, accommodation, activities and other practical aspects, so you can concentrate on enjoying your trip. Our event agency has all-round expertise and extensive experience of all types of business travel. We know what it takes to make something really special for your company. Is it time to celebrate something or someone? Incentive trips are a great way to reward, develop and motivate customers or employees. We at Get Together are happy to help with this. With our great interest in team building and extensive experience of events and group travels, we can tailor a schedule suitable for the occasion and give you lifelong memories. We arrange all the practical aspects, and you will have time to enjoy the occasion and have fun together.